Oslo Tourist Guide
Oslo Tourist Guide
Oslo Tourist Information
Positioned at the head of the Oslofjord, Oslo is the oldest capital in Scandinavia. It offers an interesting mix of historical and new architecture, together with renowned museums, monuments and parks, making it a laid-back and rewarding destination for tourists interested in its fascinating culture.
The capital of Norway is a cosmopolitan city with a relaxed ambience. One of the most popular tourist attractions can be made across the harbour to the nearby Bygdøy Peninsula where there are several fine beaches, maritime museums, a large open-air folk museum and restored stave churches.
Further afield, on Oslo's northern border, you will find the Nordmarka which is a wilderness area, and the picturesque fishing town of Risor, with its charming harbour and Stangholmen Island. A large number of Oslo's buildings including the Akershus Slott date back to the medieval years. The Royal Palace is a famous tourist attraction dominating the scenery past the Parliament.
A must-see when visiting Oslo is the medieval Akershus Fortress dating from the 13th century, featuring scary dungeons with dark, moist cells, astonishing banquet halls and beautifully decorated staterooms, and a chapel containing the crypts of King Olav V and Håkon VII. It was used by the National Socialists during the Second World War as an execution place and prison. Now the Norway Resistance Museum occupies the building. Here tourists can see several exhibits of life in Norway under Nazi occupation. The fortress' surrounding areas are ideal for relaxation and picnics, and provide impressive views of Copenhagen and the port.
Alternatively, Oslo's surrounding hills are great places for skiing or other winter sports. The Holmenkollen ski-meeting is held annually, attracting a large number of international skiers. Drobak, farther south on the Oslo fjord, is a winter port of the city and a summer resort. The TusenFryd amusement parks is the largest amusement park in the country and exciting day out for the entire family.
Hotels in Oslo
Oslo has plenty of accommodation to suit all tastes. Some of the popular and established hotels include the 3-star Best Western Hotel Bondeheimen situated in a central part of the city. The Carlton Hotel, The First Millennium Hotel and the Hotel Bristol.
Color Line Terminal
Color Line Terminalen, Hjortnes, 0250, Norway.
Stena Line Terminal
Stena Line A/S, Vippetangen, Utstikker 2, Oslo, N-0154, Norway.
DFDS Seaways Terminal
Utstikker II, Vippetangen, 0150, Norway.
GPS: 59.9139, 10.7522
Fahren im Ausland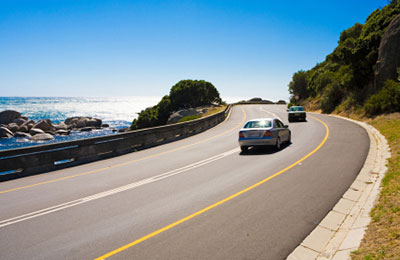 Reisen mit Haustieren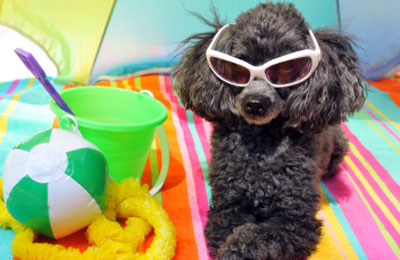 Reisetipps